Anglers Push Towards Playoffs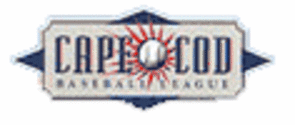 With three regular season games remaining, the Chatham Anglers currently occupy the sixth and final playoff spot in the Cape Leage. Under the new playoff format, the first and second place teams in each division qualify, along with the two teams with the next best records. Chatham's 40 points have the Anglers ahead of Harwich, Brewster, and Falmouth.

After last night's 1-0 loss to the Mariners, Chatham sits three points ahead of the defending league champions. Monday night's game will go a long way in painting a clearer picture. A Chatham win would eliminate the Mariners, and would leave Chatham needing just one win over Orleans in the season's final two games to qualify for the postseason.

If Chatham and Falmouth are tied at the end of the season, the Commodores would win the sixth seed, as the first tiebreaker between teams from different divisions is the All Star Game. Since the Western Division won the All-Star Game, the Commodores would qualify for the playoffs. Falmouth has a game in hand on Chatham, as the Commodores will play Hyannis on Thursday in the final game of the regular season.

If the Anglers qualify for the playoffs as the sixth seed, they would play a one-game playoff at the field of the third seed on Friday afternoon or evening. Chatham will throw Jake Thompson on Monday in Harwich, Mike Dennhardt on Tuesday at Eldredge Park, and Shawn Tolleson in the season's finale at Veterans Field. Full audio coverage of all road games begins 20 minutes before the first pitch on chathamanglers.com. Video coverage of Wednesday's regular season finale against Orleans gets underway at the same time. Follow the Anglers on Twitter, or check back with chathamanglers.com for up to the minute playoff information.