Anglers Snap Skid By Clicking On All Cylinders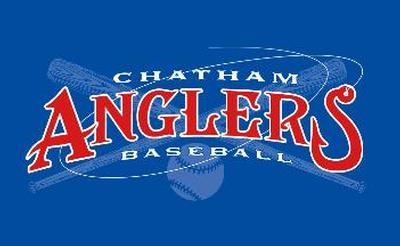 The Chatham Anglers added a win to their record for the first time in over a week on Wednesday night. A 10-1 handling of Brewster bumped the Anglers ahead of the Whitecaps in the standings.

Though Chatham's struggling offense finally put together a breakout performance, it was the Anglers defense that stole the spotlight. Dean Green made a diving stop on a hard grounder to first base, Matt Perry slid to make a nice catch in righfield, and Matt Duffy dove to snag a ball that was drilled down the third base line and then make the throw for the out.

All of those plays were overshadowed by the catch of the summer. Brewster's Zach Jones rocked a ball into deep centerfield and Addison Johnson was on the run. Johnson fully extended in the air Superman-style to make an incredible diving catch. He received a large ovation from the crowd and it was much deserved.

It was that kind of night for the Anglers offensively as well. They splashed on three runs in the first inning with Joey Terdoslavich and Dean Green contributing RBI-singles in the inning.

With the game still in reach for Brewster heading into the bottom of the sixth, Chatham turned their 4-1 lead into 9-1. Four of the runs came from two-RBI hits by Duffy and Terdoslavich.

A sacrifice fly hit by Whit Merrifield in the seventh put the Anglers in double-digits and the score would finish at 10-1 for the game.

Chatham improves to 18-20 with the win. The entire league is off for All-Star Recognition Day at Fenway Park on Thursday. Then the Anglers are back in action on Friday for a 7PM battle against the Hyannis Mets. The Anglers Extra Pregame Show gets going at 6:40PM.