Missed Opportunities Cost Anglers in the End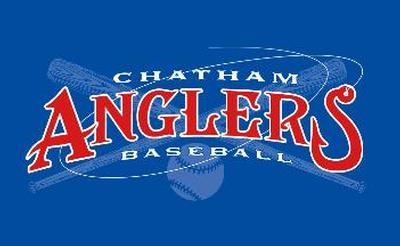 After jumping out to an early lead, the Chatham Anglers could not keep up with Y-D's offense in a 6-4 loss Sunday evening.

Chatham southpaw Tyler Lyons got out of a jam unscathed in the top of the first inning and quickly gained run support. Phil Pohl (Clemson) singled up the middle and scored on an RBI-single by Joey Terdoslavich. An error against third baseman Steve Chatwood brought Terdoslavich home and then Mike Murray scored on a bases loaded walk earned by Tyler Rahmatulla.

The Anglers carried their 3-zip lead all the way into the fifth inning when a defensive mistake proved costly. Austin Wates shot a ball on the ground to third that went past Matt Perry. An error was charged against Perry as Jake Schlander and Jonathon Jones came around to score on the play.

Y-D exploded with more offense in the sixth inning. They added four more runs capped off by an Austin Wates two RBI-single that put the Red Sox ahead 6-3.

Hitting the ball was not a problem for the Anglers who totaled 13 hits on the night. The problem was that they were all singles and stranding runners became a trend. The Anglers left the bases loaded in the sixth and two on in the seventh, eighth, and ninth innings with only one run to show for it. That lone run came in the ninth when Perry grounded out and Dean Green came home to make it 6-4.

With the loss the Anglers have dropped six straight and now stand at 17-19. There is no game for Chatham on Monday as they return to the diamond on Tuesday to face the Cotuit Kettleers at Lowell Park. It's a 5PM start time at Cotuit with the Anglers Extra Pregame Show set to begin at 4:40PM.