Late Rally Not Enough For Anglers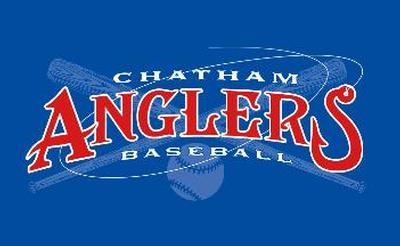 Despite 10 hits in the game after not getting one hit the night before, the Chatham Anglers rally fell just short Monday night in a 4-3 loss to the Hyannis Mets.

For the second straight night an Anglers opponent put a run on the board in the first inning. Ryan Cuneo shot a solo homerun to rightfield to give the Mets the early lead.

The Anglers answered right back in the bottom of the inning when Jeff Schaus knocked an RBI-single that scored Whit Merrifield.

Chatham starter Mike Dennhardt (Boston College) and Mets starter Jay Brown (South Carolina) kept the 1-1 tie intact until the Mets got their bats going again in the fifth inning. Johnny Ruetiger reached base on a single to lead off the inning. Later Elliot Soto hit an RBI-double to bring home Ruetiger and Nick Crawford to give the Mets a 2-run lead.

Hyannis added another run in the eighth inning that proved to be valuable. Ryan Cuneo struck again, this time with an RBI-single to left field that brought home the speedy Crawford. Cuneo had an impressive night at the plate but it could have been better. In the top of the fourth inning Joey Terdoslavich leaped up against the wall to rob Cuneo of a homerun.

The Mets carried their 4-1 lead into the bottom of the ninth inning when Chatham decided to wake up their sleepy bats. Mets closer Thomas Girdwood walked Mike Murray, allowed a Dean Green single, then loaded the bases when he walked Brian Harris. The next batter, Merrifield, walked and plated Murray to cut the lead to 4-2. Mark Gormley came in and saved the day for Hyannis. He struck out Tom Belza and Steven Brooks but then did allow a Ricky Oropesa RBI-single to make it a one run game. Gormley finally shut the door on the Anglers when he forced Joey Terdoslavich into a groundout to third base that ended the rally.

Though Chatham could not do enough in the ninth to complete the comeback, they did show signs of life offensively in the 4-3 loss. They will have a quick chance at revenge tomorrow night in the second straight game against the Mets. This time the game will be played at Hyannis, with the first pitch scheduled for 7PM. Catch the Anglers Extra Pregame show with Scott Braun and Brian Clark starting at 6:40PM.