Local Angler is the Hero In 6-4 Win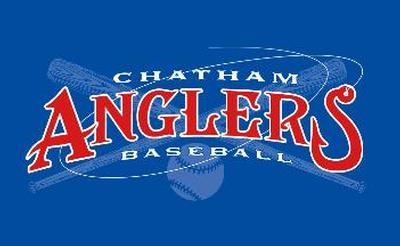 Chatham took down Brewster for the second straight night on Friday by a final score of 6-4.

The bottom of the first inning was a stressful one for Whitecaps starter Scott Alexander. After a Whit Merrifield walk, Brian Harris singled and then Jeff Schaus roped an RBI-single that scored Merrifield. Designated hitter Joey Terdoslavich kept things rolling with an RBI-double that brought in Harris. Schaus then came home on a wild pitch and a Dean Green RBI-groundout brought Terdoslavich home to give Chatham an early 4-0 lead.

Brewster climbed all the way back in the top of the third inning against UNC's Matt Harvey. Harvey walked three of the first four batters of the inning and then West Virginia's Jedd Gyorko continued his torrid stretch against the Anglers. Gyorko cracked a double that cut the lead in half. Then consecutive RBI-singles by Colin Walsch and Davy Wright knotted up the game at 4-4.

The scoring was at a standstill until the bottom of the eighth inning when Manager John Schiffner went to his deep bench to mix up the order. Dean Green walked and then was replaced by pinch-runner Steven Brooks. Mike Murray pinch-hit for Jacob Stallings and laid a bunt down that reliever Steven Maxwell couldn't handle. With runners on first and second base with one out, Sudbury, Massachusetts native Matthew Perry ripped a triple into left field that scored Brooks and Murray.

With a 6-4 lead, Parker Bangs recorded one out in the ninth and then closer Russell Brewer came in and got Lyle Allen to ground into a game-ending double play. The double play ended with a catch made by Perry, who came into the game to play first base after knocking in the game-winning run in the previous half-inning.

Thanks to a Bourne win over the Y-D Red Sox, the Anglers are now in sole possession of first place in the Eastern Division with an overall record of 14-8. Their next game happens to be against the Red Sox on Saturday night at Veteran's Field. The first pitch is at 7PM but tune in early for the Anglers Extra Pregame Show at 6:40PM.