Anglers Back To Their Usual Pitching, Defense, and Timely Hitting In Victory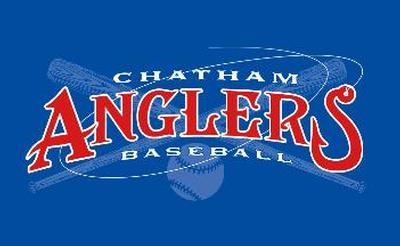 Baylor freshman Logan Verrett frustrated hitters in his five inning performance for the win against Brewster Thursday night. After letting up an unearned run and one hit in the first inning, Verrett did not allow another run or hit in his next four innings of work.

Meanwhile, offensively the Anglers answered back to a 1-0 deficit by pouring on three runs in the fourth inning to take a 3-1 lead. Phil Pohl and Dean Green singled, then Brian Harris brought in Pohl with a bunt single that rolled down the first base line. A Matthew Perry bunt put two runners in scoring position. Green scored on a wild pitch and Harris was brought home on a Whit Merrifield groundout.

The Anglers added another run in the sixth off of a Tyler Rahmatulla sacrifice fly RBI that scored Harris again. Rahmatulla had one of the most impressive at-bats of the year in the way he battled pitcher Matt Lujan fouling off pitch after pitch. The at-bat lasted 12 total pitches.

Jesse Hahn continued his dominance out of the pen in relief of Verrett in the sixth and seventh innings. No Whitecap could muster a hit off of Hahn who has now pitched seven innings on the year with just one hit against him and 10 strikeouts.

Down 4-1 in the eighth, Jedd Gyorko smacked a solo homerun against Chatham reliever Taylor Hill to cut the Brewster deficit to 4-2.

The Anglers added an insurance run in the top of the ninth inning when Steven Brooks hit a groundout to the right side of the infield that scored Merrifield.

Brewster put the pressure on Chatham stopper Russell Brewer in the bottom of the ninth when Colin Walsch doubled to score Lyle Allen. Hanging on to a 5-3 lead, Brewer got the next two batters to ground out to end the game.

With the win the Anglers jump to 13-8 on top of the Eastern Division. The Y-D Red Sox are tied with Chatham points-wise but they have played two more games.

The Anglers are done traveling for a while as they head back to Chatham for a four-game homestand. It starts with a second straight game against the Whitecaps at Veteran's Field Friday night. The first pitch is scheduled for 7PM and the Anglers Extra Pregame Show will begin at 6:40PM with Scott Braun and Brian Clark.