Pitching, Defense and a Heavy Dose of Fog Put Chatham Back On Winning Track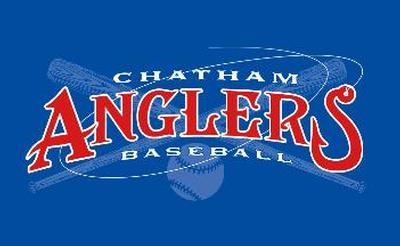 After losing four straight, the Chatham Anglers got back in the winning swing of things on Tuesday night at Veteran's Field. In a game shortened due to fog, the Anglers blanked the Falmouth Commodores 2-0 for their 10th win of the season.

North Carolina Tar Heel Patrick Johnson made his first start of the season and pitched a five inning no-hitter to pick up the victory. The defense behind him was outstanding throughout the game. Matt Duffy made a diving stop and snap throw to first to rob Scott Lawson of a base hit and Whit Merrifield put on a show in rightfield with one outstanding catch after another.

Two runs scored in the third inning was all Chatham needed to notch the victory. After picking up his first hit of the season, Addison Johnson scored on a throwing error made by B.A. Vollmuth. The error was one of three charged against Vollmuth for the game.

Steven Brooks added an RBI single that scored Merrifield to extend the lead to 2-0.

In the top of the sixth inning, flamethrower Jesse Hahn entered the game in relief of Patrick Johnson and threw three pitches before fog stopped the game. After a couple of thirty minute delays, the game was called and the Anglers improved to 10-5 atop the Cape Cod Baseball League.

Wednesday night features a home game against the Hyannis Mets at 7PM. Catch the Anglers Extra Pregame Show at 6:40PM to stay up-to-date with all the latest Anglers information.