Playoff Loss Puts An End to Anglers Title Hopes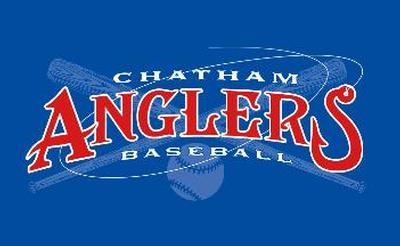 The Orleans Firebirds jumped ahead to a 4-0 lead against Chatham Friday night and later held on for a 4-3 win in a one-game round one playoff. With the loss, Chatham's season comes to a close and Orleans moves on to face Bourne in a best of three-game series in the semifinals.

Orleans pounced early on Anglers starter Logan Verrett. Leadoff hitter Gary Brown singled and then was brought home by cleanup hitter Jeremy Gould's RBI-single.

Manager Kelly Nicholson orchestrated a bunting bonanza that helped the Firebirds score another run in the second inning. It was Brown who sacrificed home Devin Lohman on a textbook bunt that made it 2-0 Firebirds.

Power came in the third inning when Jeremy Gould knocked a double to left. The next batter, Michael Olt, bashed a two-run bomb that put the Anglers deficit at four.

Chatham wasn't able to make any noise offensively until the sixth inning. Mike Murray's double scored Matt Duffy to trim the Firebirds lead to three. Murray went 2-4 on the evening and finished the season with the best batting average among Anglers hitters.

Another run came in the seventh when Chatham's Tom Belza belted a sacrifice fly into centerfield that plated Matt Perry. The Anglers then continued the pattern of scoring one run per inning on a Perry groundout that scored Parker Bangs.

Suddenly the Anglers were just a run away from knotting up the ballgame. They persevered throughout the game and had a good shot at evening things up in the ninth. Belza's second hit of the night put a runner on with nobody out. Firebirds reliever Tommy Kahnle was firing fastballs clocked in the upper 90s and he successfully retired the next three batters to seal the deal. Whit Merrifield's flyout to rightfield for the second out was a few feet away from clearing the fence but it fell just short.

The 2009 Chatham Anglers finished the Cape Cod Baseball League season with an overall record of 21-24. Thanks to all the fans, volunteers, players, coaches, and staff that contributed to a memorable season for the Anglers.

See you next year!