Make It Three In A Row For Playoff Hungry Anglers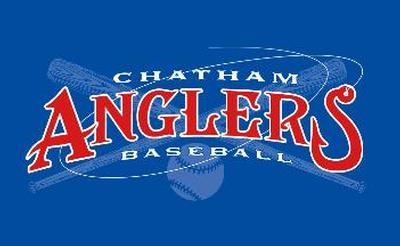 Another crucial game and another victory for the Chatham Anglers Saturday night at Veteran's Field. Patrick Johnson's six scoreless innings led the team to a 3-0 blanking of the Brewster Whitecaps.

The only scoring took place in the bottom of the fourth inning when Whit Merrifield stepped up with Jacob Stallings and Addison Johnson on the basepaths. Merrifield knocked a ball into centerfield that Jarrett Parker was unable to reel in. Stallings and Johnson came home on the two-RBI triple. Then Merrifield scored on the relay that was overthrown by shortstop Niko Gallego.

Patrick Johnson (North Carolina) allowed just two hits in six innings and struck out seven. Then the Vanderbilt boys finished the game with two dominant innings by Taylor Hill and three outs recorded by Russell Brewer in the ninth for his ninth save.

Chatham's 3-0 win puts them back at the .500 mark for the season at 20-20. They have a firm grip on the sixth and final playoff spot with a four point edge over Brewster and six points up on the Harwich Mariners.

Next up for the Anglers is a two-game series against the Mariners, both on the road. Sunday is a 5:30PM start time with the Anglers Extra Pregame Show up first at 5:10PM.