Anglers Edged Out In Loss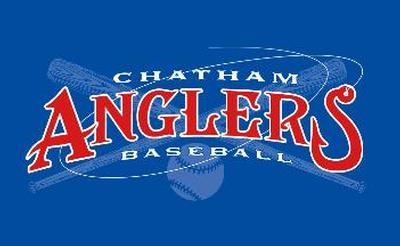 The Anglers pitching held their own but the Cotuit staff overpowered Chatham's hitters on the way to a 2-1 win for the Kettleers Tuesday night.

Zach Cox went 3-4 and scored both runs for the Kettleers in the leadoff spot. Tony Plagman knocked an RBI-double to put the Kettleers up 1-0 in the first.

After Chatham tied the game up with a Dean Green RBI-single in the fourth, Cotuit added the winning run in the sixth on a sacrifice fly that scored Cox.

Cotuit relievers Navery Moore and Ben Rowen combined for 5.1 scoreless innings in relief of starter Craig Fritsch.

On Wednesday night the Anglers will try and halt their seven game losing streak against the Brewster Whitecaps at Veteran's Field. It is perhaps the most important game of the season for the Anglers who are now deadlocked with the Whitecaps in the sixth and final playoff spot. The game begins at 7PM and the Anglers Extra Pregame Show kicks off at 6:40PM.