Fog Can't Stop Losing Skid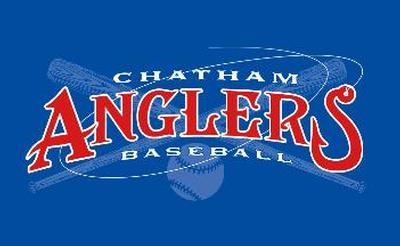 On a foggy Saturday night the Anglers dropped their fifth straight game in an 8-2 loss to the Bourne Braves.

Kyle Roller did most of the damage in the first two innings to put the Braves ahead 6-0. He crushed a two-run homerun in the first inning and then knocked a three-RBI double in the second both off of starter Jake Thompson.

The Anglers answered back with two runs in the bottom of the second when Joey Terdoslavich and Matt Duffy both hit groundouts that scored a run.

With the Anglers trailing 6-2, bad luck struck in the top of the fourth inning when Robert Segedin popped a flyball into right field. The ball was lost in the fog that had drifted over Veteran's Field and two runs scored on the triple. The umpires subsequently delayed the ballgame thirty minutes to let the fog clear.

When the fog went away the game resumed with Chatham in an 8-2 hole. Despite the long break in action, Bourne starter Bryan Morgado remained in the game and finished strong earning the win. The Anglers mustered up just two hits in the game and never got much going offensively outside of the second inning.

With the loss Chatham dips under .500 for the first time this season (17-18). Next up is the Y-D Red Sox for the second time in three games. This time it is at Veteran's Field with lefty Tyler Lyons (Oklahoma State) penciled in to start for the Anglers. The Sunday affair begins at 5:30PM and the Anglers Extra Pregame Show comes first at 5:10PM.