Anglers Can't Complete Comeback in Game One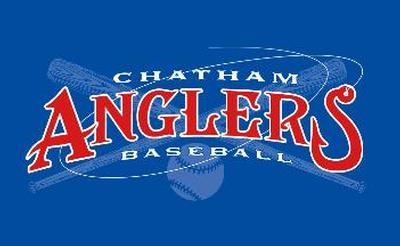 All doubleheaders this season moved from nine innings to seven and Chatham ran out of outs in a 7-6 loss to Falmouth in game one of a Wednesday doubleheader.

After falling behind 3-0 because of a sloppy first inning defensively, the Anglers poured on four runs in the fourth to snatch the lead. The four-run inning was capped off by a Whit Merrifield (South Carolina) double that cleared the loaded bases.

Falmouth put a run on the board in the bottom of the inning to tie it up and delivered the knockout punch in the fifth. Connor Mach scorched a three-run homerun to put Falmouth ahead 7-4. Steven Brooks gave his best shot at robbing the homer and went down hard after crashing into the wall. Brooks had to leave the game and might miss significant time due to a leg injury.

Chatham fought back in the top of the seventh inning but fell just short in their comeback attempt. Tom Belza (Oklahoma State) drove in Mike Murray and Dean Green with a single to rightfield. With Chatham down just one run and a runner on third base, Brian Harris popped up to second base to end game one of the doubleheader.