Anglers Bats Quiet In Loss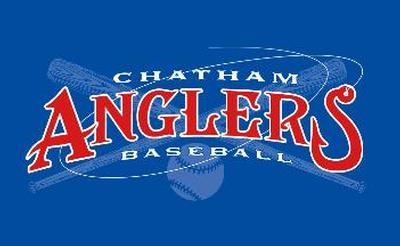 Harwich starting pitcher Mike Gipson threw seven scoreless innings giving up just three hits and K'ing ten Anglers in a 7-2 win for the Mariners.

The Mariners got after Chatham starter Mike Dennhardt (Boston College) early on when Leon Landry led off the game with a solo homerun.

1-0 became 3-0 in the third when Daniel Grovatt smacked an RBI-double to score Trent Mummey and Connor Powers brought home Grovatt with an RBI-single.

The runs continued for Harwich with one in the fifth and then three more in the sixth that made it 7-0 Mariners.

Finally the Anglers answered in the eighth with a couple of runs. Dean Green scored when Tyler Rahmatulla walked him in. Then Jeff Schaus scored on a Tom Belza RBI-groundout.

The Anglers will have a quick chance to strike back at the Mariners as they travel to Harwich Tuesday night. The battle begins at 7PM but first tune in to the Anglers Extra Pregame Show at 6:40PM.