Lyons Outduels Green in Quick Anglers Win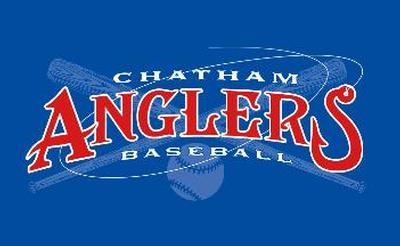 It was a night for the Oklahoma State Cowboys players to shine highlighted by lefty starter Tyler Lyons. He led the way in a complete game 1-0 shutout victory over the Wareham Gatemen.

Lyons dazzled in throwing nine innings surrendering no runs and no walks, allowing just two hits and striking out 11 batters. The only problem for Chatham was that Wareham starter Cole Green was equally impressive in his first eight innings of work. Green finally broke down in the bottom of the ninth inning walking three consecutive batters to juice up the bases. That's when the Oklahoma State hitters came to the rescue to give Lyons his hard-earned "W".

Tom Belza (OK State) was the first batter that Green walked and he stood on third base when the bases were full with Dean Green (OK State) to bat. Jordan Swagerty then entered the ballgame and allowed a Dean Green single that won the game in dramatic fashion for the Anglers.

Cole Green took the tough-luck loss going 8.1 innings, while allowing just two hits and one earned run and fanning eleven Anglers. The performance by Lyons was the first complete game of the season for Anglers pitchers. The success of both pitchers made it by far the fastest game of the season for Chatham at one hour and fifty-four minutes.

The 1-0 triumph bumps the Anglers up to 17-13 on the season heading into a two-game series against the Harwich Mariners. The first game will be played Monday night at Veteran's Field with a 7PM scheduled start time. The Anglers Extra Pregame Show comes your way at 6:40PM.