Early Power Surge Not Enough For Chatham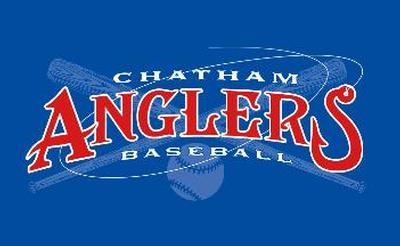 A pair of first-inning homeruns by Chatham fell short against the high-powered offense of the Y-D Red Sox in a 9-4 defeat.

Mike Murray cracked a 2-run shot and then his Wake Forest teammate Steven Brooks knocked a solo homer to put the Anglers ahead 3-0.

Anglers starting pitcher Matt Harvey (North Carolina) carried that lead into the third inning and then the Y-D bats woke up in a big way. A Mickey Wiswall RBI-single brought home Jordan Casas to make it 3-1. Then Brian Hernandez hit a 2-RBI single to knot up the game. The next batter, Josh Rutledge, broke the tie with an RBI sacrifice fly to make it 4-3 Red Sox.

One swing of the bat in the fourth inning put the game out of reach when Y-D's Tyler Hanover blasted a grand slam that made it 8-3. Casas scored a run for the second straight inning on the homerun and finished the game 4-4.

With the score 9-3 in the top of the ninth, Chatham manufactured one more run thanks to a Joey Terdoslavich RBI-single that made it 9-4.

With the loss the Anglers fall to 16-13 heading into a Sunday evening game against Wareham. It's a 5:30PM start time at Veteran's Field with the Anglers Extra Pregame Show starting things up at 5:10PM.