Bullpen Tarnishes Johnson's Hot Start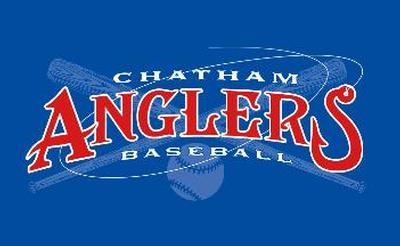 In what looked like it was going to be a low-scoring pitcher's duel, the offense only came Bourne's way in their 10-1 triumph.

The Anglers got five strong innings from starter Patrick Johnson (North Carolina). Johnson did not give up a run and allowed just two hits, and it only took him 50 pitches to do so. Johnson had to leave after the fifth due to a groundball that struck his ankle.

Offensively, Chatham finally broke the tie in the sixth when Matt Perry hit a grounder to second base that plated Dean Green.

That 1-0 lead would not hold for long. The Braves bats exploded in the bottom of the inning against Chatham relievers Ryan Leach, Thomas Keeling, and Kaleb Fleck. Bourne sent 13 batters to the plate and poured on nine runs. Robert Segedin ripped an RBI-triple that scored a couple runs and Adam Rice notched two hits and scored twice in the inning.

Nick Schwaner drove in a run for the second consecutive inning when he shot an RBI-single up the middle in the seventh to score Kyle Roller.

The Anglers had no answer for the Braves onslaught en route to a 10-1 loss. It is still a tightly knit Eastern Division race with Chatham, Orleans, and Yarmouth-Dennis fighting for the top spot. The Anglers and Red Sox will duke it out Saturday night for a 5PM game at Y-D. The Anglers Extra Pregame Show fires up at 4:40PM.