Anglers Go Off On A Winning Note Before Off-Day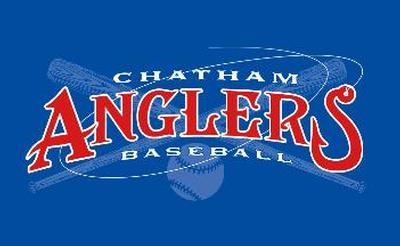 A Dean Green grand slam led the Anglers offensive charge in a 6-4 victory Wednesday night. Logan Verrett fanned eight batters in five innings giving up three runs for the win.

It was Falmouth striking first in the fourth inning when Matt Skole drove a pitch out of the park to put his team up 2-0.

Chatham responded quickly in the next half-inning. Dean Green (Oklahoma State) stepped up with the bases juiced and rocked a grand slam to give the Anglers the 4-2 lead. Jeff Schaus, Rick Oropesa, and Steven Brooks also scored on the homerun.

The Commodores trimmed the lead in the top of the fifth thanks to a Hunter Morris RBI-single that scored Scott Lawson and made it a 4-3 game.

That score did not last long when Whit Merrifield led off the bottom of the inning with a single. He then stole second and third base allowing a Jeff Schaus groundout to bring him home and increase the lead to 5-3.

Falmouth hung in the game and added another run in the eighth inning to tighten the game to a 5-4 score.

The Chatham bats eased the pressure on the pitching staff in the bottom of the eighth inning when Matt Duffy came to bat with the bases loaded. Duffy drove a ball into deep centerfield notching the sacrifice fly RBI to score Oropesa and make it 6-4.

Closer Russell Brewer came on to pitch the top of the ninth and effectively shut the door on the Commodores comeback hopes. The save was number seven on the season for Brewer, which is tied for the league lead.

The now 16-11 Anglers will enjoy their first official off-day of the season on Thursday. Then they take their show on the road Friday against the Bourne Braves. The game begins at 6PM but first catch the Anglers Extra Pregame Show at 5:40PM.