Chatham Falls Victim To Bell's No-Hitter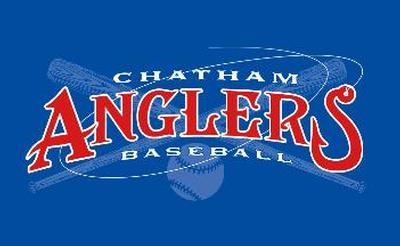 Chad Bell stepped onto the mound with confidence in the first inning and carried it all the way through the ninth in the first official no-hitter of the 2009 Cape League season. Though the Anglers were able to put some pressure on in their final turn at the plate, Cotuit's lead held strong in an 8-2 victory Sunday evening.

Cotuit's bats struck early against lefty starter Tyler Lyons (Oklahoma State) in the first inning. New addition Kevin Keyes smacked a solo homerun to put the Kettleers ahead 1-0.

It was more Cotuit in the fourth inning when Lyons issued three consecutive walks to load the bases. Brandon May hit an RBI-single, then Chris Bisson was hit by a pitch to bring in a run, and Brian Guinn lifted a ball into the outfield for a sacrifice fly that plated Cory Vaughn to make it 4-0 Kettleers.

A three-run homer hit by May in the eighth inning made it 7-0 and the Kettleers tacked on another run in the top of the ninth to make it 8-0.

Meanwhile, Cotuit starter Chad Bell cruised through eight innings allowing no runs, no hits, and two walks. He had a rocky start to the bottom of the ninth when he walked Tyler Rahmatulla to lead off the inning and then Chris Bisson was charged with a throwing error on a Whit Merrifield ground ball to third base. Rahmatulla scored on a Brian Harris groundout and then Merrifield came home on a passed ball that cut the lead to 8-2. Despite his minor struggles, Bell never surrendered a hit and was able to retire Ricky Oropesa on a strikeout swinging to end the game.

The Anglers had not gone hitless in a game since July 16th of 2006. Bell earned the complete game victory to go along with the first no-hitter of the season.

The loss snaps a six-game losing skid by the Kettleers and puts Chatham at 14-10 on the season. The Anglers will try and go 2-2 on their four game homestand when they play the Hyannis Mets on Monday night at 7PM. Scott Braun and Brian Clark will get things going on the Cape Cod Baseball Network with the Anglers Extra Pregame Show starting at 6:40PM.