Four-Run Sixth Propels Y-D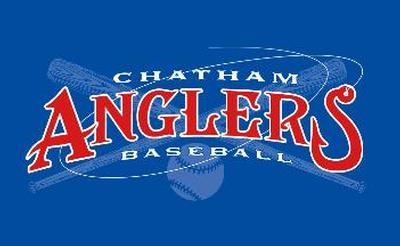 Similar to his North Carolina teammate Matt Harvey the previous night, Patrick Johnson was solid early against the Y-D Red Sox. However, one bad inning proved to be his undoing, and unlike Friday, there was no late rally for Chatham, as the Anglers fell to the Red Sox 8-1. Johnson, pitching in his first game since five no-hit innings against Falmouth on June 30th, was even more solid throughout the first four, surrendering just one hit. He was matched by the equally impressive John Leonard (Boston College).

With the game evenly matched, the Sox drew first blood on a disupted play in the fifth. After a two-out single from Josh Rutledge, Brian Hernandez doubled to left. With Rutledge attempting to score, it appeared the the relay throw to the plate was in time, but Rutledge was called safe, sparking protests from catcher Mike Murray and manager John Schiffner.

Ahead by a run, Y-D showed why it entered the game with the league's best offense the following innning. With the bases loaded, Boston College's Mickey Wiswall sent a ball bouncing over the right field fence. The ground rule double scored a pair, putting Y-D up 3-0. After using power, Scott Pickler called on small ball as Steve Chatwood laid down a successful squeeze bunt, plating Tyler Hanover. Mike Murray's throw to first was wild, allowing Wiswall to score the fourth run of the inning.

After getting the final two outs of the sixth, Johnson was replaced by Kaleb Fleck in the seventh. He allowed another run to score on an RBI single from Blake Kelso. The Anglers managed to crack the scoreboard in the bottom of the eighth on a Matt Duffy fielder's choice, but Y-D answered right back with two runs in the top of the ninth against Jake Thompson. The Long Beach State pitcher, on the mound for hte first time since June 16th due to a hand injury, shook off early rust to retire the final three batters of the inning.

With Michigan's Tyler Burgoon on the mound, Chatham knew their comeback would be made even more tougher, and Burgoon lived up to form, getting the side in order in the ninth, and moving the Red Sox even with the Anglers atop the East with 28 points. However, Chatham has played two fewer games than Y-D, so the slight advantage still rests with the Anglers.