Defensive Miscues Prove Costly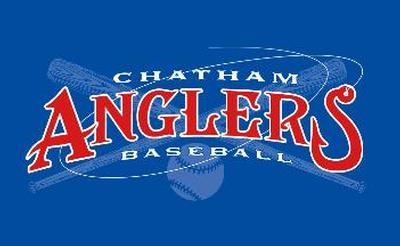 Chatham's fielding mistakes stood out in a 5-1 loss at Wareham on Wednesday night.

The Anglers jumped ahead to a 1-0 lead in the top of the first inning thanks to a Rick Oropesa RBI-single that brought in Tom Belza.

Wareham answered back and then some in the home half of the second inning with four runs against starter Shawn Tolleson. The run-scoring was not all Tolleson's fault as two Chatham errors handed the Gatemen three runs.

Tolleson finished five innings with five runs against him, only two of them earned, striking out five.

Trailing by four runs with plenty of innings left to make it up, the comeback kids were not their usual selves offensively. Chatham failed to create many opportunities as Gatemen pitchers Eric Pfisterer, Keith Bilodeau and David Fischer mowed down the lineup. Pfisterer dazzled through 6.2 innings earning the victory.

With the loss the Anglers fall to 12-8 on the season heading into a road contest against the Brewster Whitecaps. Baylor freshman Logan Verrett takes the mound to try and get Chatham back on track. It's a 5PM start at Brewster with the Anglers Extra Pregame Show beginning at 4:40PM.