New Addition Contributes Right Away for Chatham in Victory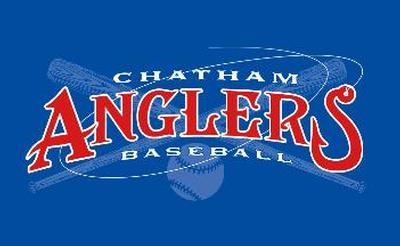 In another strong performance from a Chatham starter, the Anglers held on to a 4-3 win over the Harwich Mariners Monday night.

Chatham received a much needed power surge, first with a Dean Green solo jack into center field. Then after Harwich tied the game up with a sacrifice fly, Whit Merrifield broke the tie smacking a homerun out to left field to make it 2-1.

Boston College freshman Mike Dennhardt pitched seven innings, allowing just four hits and striking out four batters for the victory.

Chatham added to its lead in the bottom of the seventh inning when a fresh new addition to the Anglers stepped to the plate. With Dean Green on first base, University of Southern California freshman Ricky Oropesa scorched an RBI-triple into the gap that rolled all the way to the wall scoring Green. Oropesa later scored on an error made by Mariners shortstop David Herbek.

The Anglers carried their 4-1 lead all the way into the ninth inning when a single, a hit-by-pitch, and another single loaded the bases. Vanderbilt's Taylor Hill threw a wild pitch that scored Daniel Grovatt and then an RBI-groundout put the game in reach for Harwich. Trailing by just one run with a man on third base, Hill struck out Herbek to end the game.

The win was the second in a row for Chatham putting the team at 12-7 on the season.

Tuesday is a double-dose of Anglers baseball at Falmouth. The first game of the doubleheader begins at 4:30PM. The day begins with the Anglers Extra Pregame Show at 4:10PM.

The second game will begin approximately thirty minutes after the conclusion of the first game. Both matchups will be seven innings long as opposed to the regular nine innings.