Fireworks In Late Innings Spark Crosstown Rival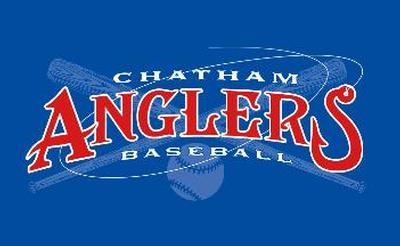 In a true pitcher's duel on July 4th, the Chatham Anglers could not get their bats going and fell to Orleans 1-0 in ten innings. The loss is their sixth in seven games and drops the Anglers to 10-7 on the season.

Matt Harvey started his first game of the summer and did not disappoint. He pitched six innings, allowing no runs and just three hits while fanning six.

Firebirds starter Rob Rasmussen was equally impressive in seven innings of work also allowing no runs and just three hits to go along with seven strikeouts.

Orleans relievers Matt Hiserman and Daniel Ottone combined for three innings of scoreless ball to give their team a chance to tack on a run and go home with a hard-earned victory.

That run came in the top of the tenth inning when Ross Heffley looped a single into right field. Matt Koch went from second base to home and there was a close play at the plate. Whit Merrifield's throw was accurate but the exchange was not executed perfectly. Catcher Jacob Stallings appeared to lay the tag on Koch in time but the ball floated out of his glove onto the ground and Koch was ruled safe.

That 1-0 lead was all they needed as Chatham went down 1-2-3 in the bottom of the inning.

The best shot the Anglers had to score came in the eighth inning when Addison Johnson hit a two-out single and stole second base. The next batter, Whit Merrifield, singled to right and Johnson came racing home. The throw was right on the money and Johnson was called out. There was a dispute on the field after the play regarding a possible interference at third base but it was denied by the umpires.

Anglers reliever Jesse Hahn also had a dominant performance in relief of Matt Harvey. He pitched three shutout innings and surrendered just one hit while K'ing five.

Chatham only has to wait until July 5th night to seek their revenge against Orleans. Sunday night the two teams face off again, this time at Orleans. The game begins at 7PM and the Anglers Extra Pregame Show kicks off at 6:40PM.