Anglers Comeback Attempt Darkened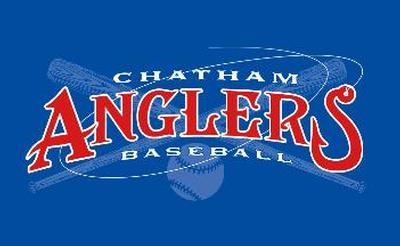 In a hitting extravaganza of a game, Chatham's comeback attempt was cut short due to an official call to end the game after just eight innings due to darkness. Being that the field in Brewster has no lights, the Whitecaps handed the Anglers their fourth straight loss in a game shortened at an inopportune time for Chatham.

After the Anglers rallied all the way back from an 8-2 deficit to knot the game up at 8, pinch runner Tyler Thornburg crossed home on a sac fly hit by Steve Yarrow that put the Caps up one. The Anglers were ready to battle back again with three outs to do so but instead the umpires ruled the sky to be too dark to finish the game.

A 2-run first inning for the Chatham Anglers was highlighted by a Dean Green 2-RBI single.

Chatham starting pitcher Shawn Tolleson was unable to hold onto that lead in the bottom of the inning. It was the second consecutive game in which the starting pitcher struggled mightily in the first inning. Tolleson surrendered five runs including a Jedd Gyorko three-run blast.

He remained in the game for another two innings and let up another homerun hit by Lyle Allen in the third inning.

The Whitecaps extended their lead with Allen scoring on a throwing error in the fifth and Gyorko driving in another run in the sixth.

An 8-2 advantage heading into the seventh inning is usually a safe bet in the Cape League, but not against this year's Chatham squad. Four consecutive hits scored three runs capped off by a Tom Belza 2-RBI single up the middle.

It was more Anglers in the top of the eighth inning when Mike Murray led things off with a single into leftfield. The second hit of the game for Parker Bangs put two runners aboard. Green tallied his third RBI of the game to cut the lead to 8-6. Later on Matthew Perry shot a single down the third base line that scored Green. Joey Terdoslavich made some daring moves on the basepaths that paid off as he slid in safely at third base and then hurried home on a throw to second base to score another run and tie the game off of Perry's hit.

In a battle that featured 29 hits between both teams, the Chatham Anglers found a lineup that could put up runs but fell just short in the end due to the run in the bottom of the inning and the game being shortened.

At 9-5, the Anglers will try and get past a 4-game slip as they take on the Falmouth Commodores for the first time this season. Anglers Extra goes on the air at 6:40PM leading up to the game at 7PM.