Brooks Homerun Not Enough for Anglers at Cotuit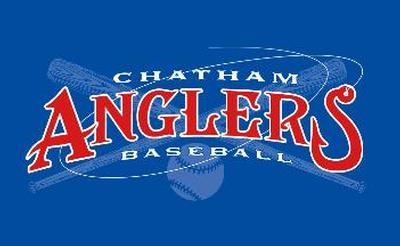 Cotuit got the best of a battle between the top teams in the Eastern and Western Divisions on Saturday evening. The Kettleers took down the Anglers 3-1 at Lowell Park thanks to four shutout innings by Seth Blair in relief of Justin Grimm.

The only run Chatham could muster up was a solo homerun hit by Steven Brooks in the top of the second inning.

Cotuit answered right back in the next half inning with a Tony Plagman sacrifice fly and a close play at the plate that scored Zach Maggard on a Jeff Rowland single.

The Kettleers 2-1 lead carried into the sixth inning where Cory Vaughn ripped a double down the left field line to bring in Plagman and make it 3-1.

Oklahoma State southpaw Tyler Lyons took the loss allowing all three runs scored by Cotuit in his six innings of work.

The one positive for the Anglers was the fact that they kept the Cotuit run-game dry by not allowing them to steal a base. It was the first time all season that the Kettleers did not notch a swipe in a game, leaving their league-leading total at 45.

The Anglers go back home for a matchup with Orleans at 5:30PM on Sunday. The Anglers Extra Pregame Show is on the air at 5:10PM.