Friday's Game at Falmouth Rained Out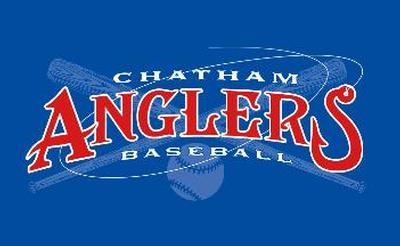 The Anglers were ready to put their 5-1 record on the line against the Commodores in Falmouth on Friday night. Unfortunately, the weather had other plans and a steady dosage of rain made the field conditions unplayable for a ballgame.

New York Yankees 10th round draft pick Tyler Lyons (Oklahoma State) was the probable pitcher for Chatham.

The next mutual day off for both teams is this upcoming Tuesday, June 23rd, which is a very likely day for the game to be played. ChathamAnglers.com will keep you up-to-date with all of the details.

Up next for the Anglers is a Saturday night affair with the Harwich Mariners. A 7PM start time will be preceded by the Anglers Extra Pregame Show at 6:40PM.

Archives are up and running!

You can listen to all of the Manager's Shows with Head Coach John Schiffner and Brian Clark as well as all of the Catch of the Day player interview segments with Scott Braun right here on ChathamAnglers.com. Just click on the Broadcast Central tab and then click the audio archives button.