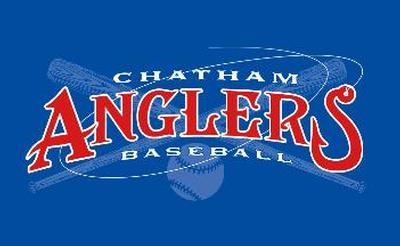 The A's used a power surge to defeat the Brewster Whitecaps and begin the second half of the season on a winning note Friday evening. Adam Warren was strong in his second outing of the summer, as the North Carolina returned to his home field from the summer of 2007 that he spent with the Whitecaps. He pitched six innings of two-hit ball, allowing just an unearned run.

Facing Tim Clubb, the A's would need their hitting shoes, as the Missouri State junior had allowed just one earned run in his four starts, all of them victories. He was touched early when Evan Ocheltree went deep for the first time in 2008, putting the A's in front 1-0 in the second. The lead grew an inning later, as Grant Green launched a bomb to left-center. Cory Olson then doubled, and scored on a Yan Gomes sacrifice fly. The third Chatham longball came an inning later, as Victor Sanchez went deep for the second straight game.

Bobby Hernandez pitched two hitless innings in his return to the A's lineup. Leading 5-2, the A's didn't want a repeat of last night's late loss, as they added three in the top of the 9th, the first run coming when Kyle Seager was hit by a pitch with the bases loaded before Yan Gomes doubled to left, scoring Corey Overholtzer and Grant Green. Jeff Lorick allowed a run scoring triple in the bottom of the ninth, but it was of no significance, as the A's won comfortably, 7-2, to improve to 11-12, while Brewster falls to 11-10-3.

The A's look to get back to .500 Saturday night as they return to Veterans Field to take on the Wareham Gatemen at 7 PM. Kevin Couture will make his first start of the summer for Chatham. The USC righthander is 1-1 with a 2.53 in seven appearances in 2008. Live coverage begins at 6:40 with the A's Extra Pregame Show.