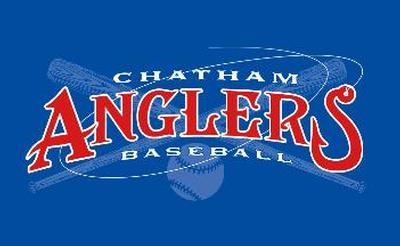 A's manager John Schiffner has announced the release of four players from their contracts, and the signings of two players. Aaron Miller, Devin Lohman, Dylan Brown, and Alex White were released, while Yan Gomes and Gabe Cohen are on their way to Chatham.

Aaron Miller was released Sunday after tests discovered that surgery will be required on his right shoulder. The Baylor outfielder hit .209 in thirteen games with the A's, picking up 9 hits in 43 at bats, while driving in three.

Devin Lohman was released earlier in the week after it was determined that he would require surgery on his knee. The infielder from Long Beach State hit .341 with a team-leading 12 RBI, including a home run.

Oklahoma State outfielder Dylan Brown was released on Wednesday due to tendonitis in his right bicep and tricep. Brown leaves Chatham with a .133 average, as he went 6 for 45 with a home run and two runs batted in.

North Carolina righthander Alex White was released on Saturday after it was decided that he would be shut down for the summer. The ace of the Tar Heel staff threw a team-high 101.2 innings this past season. His absence leaves a void in the A's rotation, as John Schiffner was looking forward to White and his team best 13-3 record and 2.83 ERA.

Joining the A's will be Tennessee catcher/first baseman Yan Gomes. A right handed sophomore from Miami, Florida, Gomes had an impressive 2008 campaign, one year after being named a freshman All-America selection. Gomes made 52 starts, hitting .316, earning him a spot on the all-Southeastern Conference second team.

Joining UCLA teammate Charles Brewer in Chatham is outfielder Gabe Cohen. The righty had a trying 2008 season, one year after sharing the Pac-10 newcomer of the year award with A's shortstop Grant Green. Cohen battled injuries during a disappointing season for the Bruins, as he played in 41 games, hitting .204 with 29 RBI and 9 home runs. Cohen hit .345 in 2007, as he was among the team's offensive leaders.