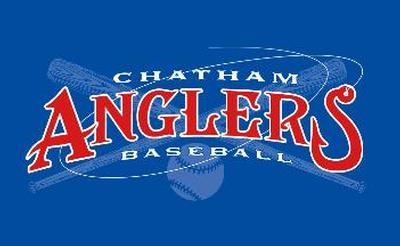 Meeting for the first time since last season's Eastern Division playoff series, Y-D once again topped the Chatham A's, this time by a 7-1 final at a rainy Veterans Field. Things looked promising for the A's in the first inning, as they loaded the bases against Baylor's Shawn Tolleson. With one out, Kyle Bellows lined a ball to rightfield that stayed in the air long enough to be caught by Kennan Wiley, who then doubled Victor Sanchez off of first, ending the inning

Jake Thompson started his second game of the season, and found trouble in the third inning. The Red Sox opened the inning with three singles in a row, loading the bases. Greg Miclat's sacrifice fly gave Y-D a 1-0 lead. Thompson looked as if that would be all the damage after retiring Kennan Wiley, but with two strikes and two outs, Nick Liles doubled to center, scoring two. He was driven in by Andy Wilkens on another double. DeAngelo Mack completed the inning, stroking the third double in a row, which scored Wilkens.

With the score at 5-1 following a Dylan Brown home run in the fourth, his first of the season, the A's looked to draw closer in the sixth. Tolleson walked two with one out. Corey Overholtzer was the next man up, but he would have to wait an hour and ten minutes to bat, due to a rain delay. Once the game resumed, Tolleson left the mound, replaced by Greg Peavey. He promptly gave up a single to Overholtzer, loading the bases for Grant Green. The USC shortstop hit a fly ball to deep right field, which should have been deep enough to score Aaron Miller from third. However, Corey Overholtzer attempted to advance from first to second, and was thrown out by Kennan Wiley. The umpire ruled that Miller did not score before the out was recorded, and the inning ended with Chatham empty handed.

Y-D added insurance runs in the 8th and 9th innings, which proved to be more than enough for a 7-1 victory. The Red Sox improve to 4-4-1 on the season, while the A's drop to 3-6. Chatham heads to Wareham tonight for their first meeting with the Gatemen this season. San Diego's Sammy Solis will be on the mound for the A's against Brandon Workman. First pitch is at 7, with the A's Extra pregame show beginning at 6:40.