Mariners Silence Chatham Bats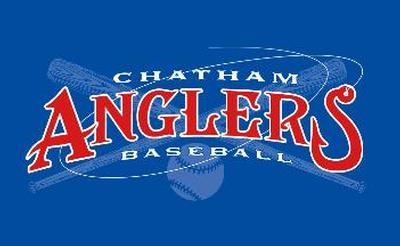 For the second straight game, the Chatham bats were unable to make an impact, as the A's fell 4-1 to the Harwich Mariners Monday night at Veterans Field. Ryan Quigley, Harwich's starter from Northeastern University, was dominant. The sophomore threw six shutout innings, striking out eleven, while allowing only four hits. Jeff Lorick took the loss for the A's. The University of Virgina lefthander was touched for a run in the second and third innings, but still managed to strike out five in only three innings of work. He gave way to Bobby Hernandez from Barry University, who allowed two runs in the sixth inning. Carmine Giardina loaded the bases in the ninth, but did not allow a run.

The A's biggest problem was their bats. After striking out fourteen times in Saturday night's loss to Hyannis, Chatham hitters struck out seventeen times Monday. The lone Chatham run came in the 7th inning, when a Devin Loman sacrifice fly scored Dylan Brown. Brown, an Oklahoma State Cowboy, was one of two Athletics with two hits, as Brown's Robert Papenhause also stroked a pair of singles.

Chatham will play at Veterans Field once again on Tuesday night, as Bourne visits for a 7 PM start. Jake Thompson, a freshman from Long Beach State, will make his first start of the summer as Chatham looks for its first win of the 2008 season. The live broadcast begins at 6:40 with the A's Extra pregame show, available through TRZ Teamline on Chathamas.com.