Hyannis Spoils A's Opener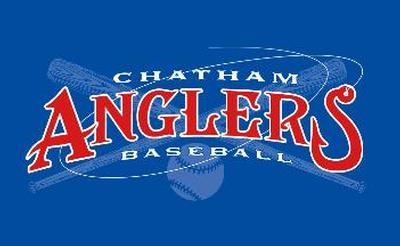 The A's opened their 2008 campaign Saturady night with a 4-3 loss to Hyannis at Veteran's Field. The game started out well for John Schiffner's squad in the A's first at bat, as Baylor outfielder Aaron Miller drove in Corey Overholzer and Devin Lohman. Staked to a 2-0 lead, Princeton's David Hale was impressive, as he threw four shutout innings, striking out five, including the final three batters he faced.

However, Hyannis began to mount a comeback once inside the Chatham bullpen. With Matt Zoltak from Clemson now on the hill, he found trouble in the 5th. He loaded the bases, and with two outs, Ben Paulsen lined an RBI double that tied the game at two. The A's managed to retake the lead off of Notre Dame pitcher Ryan Sharpley, as Grant Green scored on an Evan Ocheltree single. Unfortunately for Chatham, their bats would go silent for the rest of the night. Another Ben Paulsen RBI knotted the score at 3 once more in the top of the 7th. With USC's Kevin Couture in the game, A's fans expected a return to his 2007 Cape League All-Star form. However, the sophomore struggled, as an RBI single by Casey Frawley gave Hyannis a 4-3 lead, their first of the ballgame.

The 4-3 lead held to the bottom of the 9th inning. After Joe Mercurio reached on a walk, he was lifted for pinch runner Robert Papenhause. With the A's down to their last out and second baseman Devin Lohman at the plate, the game ended on a sour note, as Papenhause was picked off first by catcher Dale Cornstubble.

The loss means Chatham drops its opener for the second straight season, as they fell to Harwich in the 2007 opener. The A's will hit the road Sunday for the first time in 2008 as they head to Falmouth for a 7 o'clock start. Please note that this differs from the listed time of 5:30. A's Extra will begin at 6:40, as the A's get set to meet the Commodores.