Chatham hosts 100th Anniversary Celebration ahead of Thursday's contest with Yarmouth-Dennis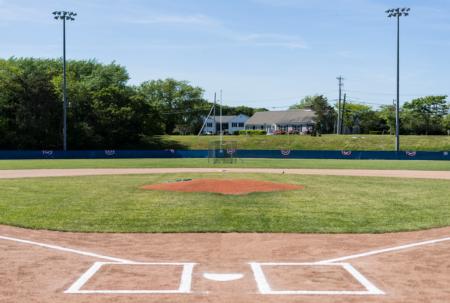 Chatham will hold its 100th Anniversary Celebration as members of the Cape Cod Baseball League at Veterans Field on Thursday evening. The CCBL was officially founded in 1923 when Chatham, Falmouth, Hyannis and Osterville formed the organization. Festivities will take place before the Anglers host Yarmouth-Dennis at 7 p.m.

"These towns provide us with the facilities, the crowds and the opportunity to showcase some of the best college baseball players," Anglers President Steve West said. "At the same time, we provide entertainment that draws people to the towns to visit the shops, to visit the restaurants. It's a win-win situation for the Cape League teams and the towns."

Prior to the game, town employees will be honored with a commemorative barbecue at the Chatham Elementary School. Representatives of town departments will be brought down to the field for recognition and a pre-game introduction from Anglers public address announcer Peter Burns is included. A representative from the office of United States Congressman Bill Keating will be present to deliver a congressional resolution to honor the night.

"The town has done a lot for us," West said. "This is an opportunity for people to come out and take a bow and be celebrated a little bit."

Rich Corres, an employee for the Department of Public Works crew, will throw out the first pitch. In between innings, Burns will continue to recognize various departments, as well as attendees from the Liberty Commons and Victorian assisted living centers in Chatham, over the Anglers' PA system.

Reserved seating for the Red Sox, A's matchup is available for Chatham's Select Board and five guests staying at the Chatham Bars Inn. Coupons for free Anglers gear and food will also be handed out.

"It's just an important day for us and for them," West said.