Chatham's away game with Orleans postponed due to rain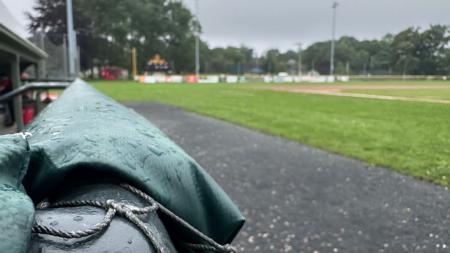 Chatham's road game with Orleans on July 4 has been postponed due to rain. This marks the fifth time the Anglers have been rained out this season. A makeup date has not been determined yet.

Chatham, which has not won consecutive games this season, defeated Harwich 10–6 on Monday night. The A's will have to wait another day to potentially accomplish that feat.

The Firebirds, meanwhile have strung together two straight home wins over Wareham and Hyannis. While Chatham sits in last place in the East Division with a record of 6–13–1, Orleans sits in third. In their last meeting, Chatham's pitching staff combined for a one-hitter in a 2–0 victory at Veterans Field.

Looking ahead, the Anglers are slated for a matchup with Orleans on Wednesday night. Charlotte's Miles Langhorne was the projected starter for the game Tuesday. In his last appearance facing Bourne, Langhorne manufactured six strikeouts and three earned runs in an 8–2 loss.

Evan Truitt was Orleans' probable starter. Truitt, who boasts a 1–0 record this season, has recorded a 2.45 ERA and nine strikeouts in three showings this summer.