Chatham's home game with Harwich postponed due to rain for second time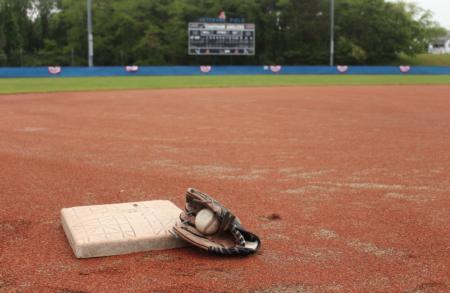 On June 22, Chatham was slated to play Harwich, but the Thursday night affair was postponed due to rain. Now, it has been postponed again for the same reason, rescheduled for a second time to Monday, July 3. This is the fourth time an Anglers game has been postponed due to rain.

Just a day prior, Chatham faced Yarmouth-Dennis and lost 11–5 at Veterans Field. The Mariners were slated to start Princeton's Tom Chmielewski while the A's planned on starting Brian Holiday.

In 12 innings this summer—a combination of two six-inning starts—Chmielewski has produced a 1.50 ERA and 0.58 WHIP (walks and hits per innings pitched). Chmielewski, a lefty, tallied zero earned runs and just one hit in a 9–3 win over Brewster on June 20. Holiday, on the other hand, most recently featured in Chatham's 2–1 victory over the Red Sox on June 20, notching six strikeouts.

Chatham will travel to Bourne on Wednesday. The Braves currently sit in third place in the Cape Cod Baseball League's West Division with a record of 7–7–1. Chatham slots in at fifth place in the East Division with a record of 4–9–1.