Chatham hosts Bourne as playoff race heats up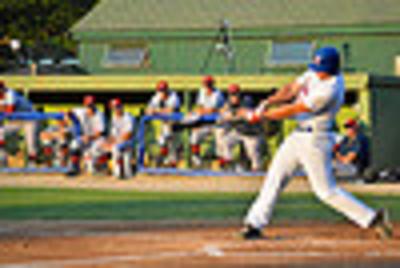 Chatham (17-23-1) holds a three-point lead over last-place Brewster and will host Bourne (25-15-1) at Veterans Field at 7 p.m. on Friday night. The Braves lead all teams in the league with 51 points, and will throw tall lefty Ryan Kellogg — who is 3-2 with a 3.37 ERA in six starts — against the Anglers. Zac Gallen (North Carolina), and will look for his first win of the season to improve upon his 0-4 record.
When first pitch for Chatham and Bourne is thrown, Brewster and Orleans will also be commencing at 7 p.m. at Eldredge Park.
Broadcast information
Broadcast coverage of the Anglers and Braves begins at 6:40 p.m. with the Anglers Extra Pregame Show. Watch and listen on TRZ Teamline or listen by phone 1-800-846-4700, code 3481. Visit Broadcast Central for more information.