Davis makes 1st start of summer at Y-D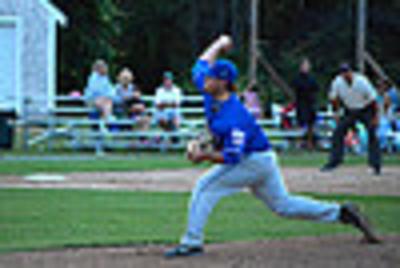 After losing the first two games of a four-game road trip to start the week, Chatham (14-19-1) heads to Yarmouth-Dennis (19-15) for a 5 p.m. game at Red Wilson Field on Wednesday. The Red Sox currently sit in third place in the Eastern Division and the Anglers in fourth, with last-place Brewster just four points behind Chatham. It seems unlikely that the Anglers will catch Y-D before the playoffs commence, but the team is 2-0 at the Red Sox' field this season, making it a good place for Chatham to strengthen its hold on the division's fourth and final playoff spot.
And Kyle Davis (Southern California) will make his first start of the summer with hopes of helping the Anglers do so. Davis was selected to the East All-Star team as a closer — going 2-0 with a 1.35 ERA and four saves to date — but has been urging his coaches to let him take the ball. That was exactly what he did at the tail end of USC's season, when his team needed a win against top-ranked Oregon State. Davis was then rolled out for the only start of his collegiate career, a complete-game win where he struck out 14 Beavers. Now he'll face UCLA's Cody Poteet, who gave up two runs in 7.2 innings in a Y-D's 6-3 win at Veterans Field on Thursday.
Broadcast information
Broadcast coverage of the Anglers and Red Sox begins at 4:40 p.m. with the Anglers Extra Pregame Show. Watch and listen on TRZ Teamline or listen by phone 1-800-846-4700, code 3481. Visit Broadcast Central for more information.
Related content