Anglers start pivotal week at Falmouth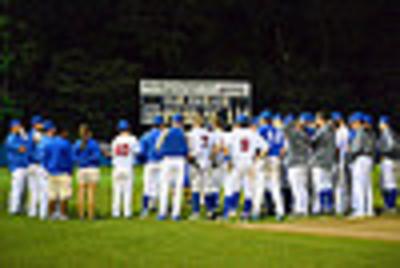 Chatham (14-17-1) will start a busy week of play after its game at Hyannis was rained out on Sunday night. The Anglers will head to Falmouth at Arnie Allen Diamond at Guv Fuller Field to face the Commodres (18-14-1) at 4:30 p.m. Monday, where they tied 3-3 on June 20. Zac Gallen (North Carolina) was scheduled to pitch agains the Harbor Hawks on Sunday and bumped up to face Falmouth, and his best start of the season — six shutout innings — came in that June 20 game. He'll be opposed by Rice's Kevin McCanna, who owns a 4-2 record in six starts.
Chatham is currently in fourth place and posssesses the fourth and final playoff spot in the Eastern Division, and leads last-place Brewster by five points heading into Monday's games.
Broadcast information
Broadcast coverage of the Anglers and Commodores begins at 4:10 p.m. with the Anglers Extra Pregame Show. Watch and listen on TRZ Teamline or listen by phone 1-800-846-4700, code 3481. Visit Broadcast Central for more information.
Related content