Chatham heads to Brewster after falling to Harwich at home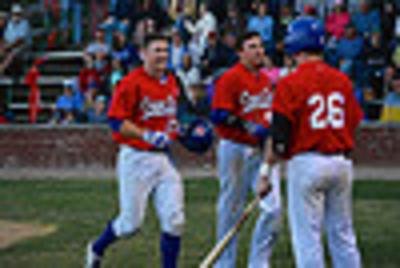 Chatham (7-7-1) will head to Stony Brook Field to square off with Brewster (6-9) at 5 p.m. on Saturday. The Anglers and Whitecaps have faced each other once already this season, with Chatham winning 6-2 at Veterans Field to snap out of a four-game losing streak. After its 10-4 loss to first-place Harwich on Friday, the Anglers will look to couple their hot bats with solid starting pitching.
Broadcast information
Broadcast coverage of the Anglers and Whitecaps begins at 4:40 p.m. with the Anglers Extra Pregame Show. Watch and listen on TRZ Teamline or listen by phone 1-800-846-4700, code 3481. Visit Broadcast Central for more information.