Burdi selected 46th overall by Twins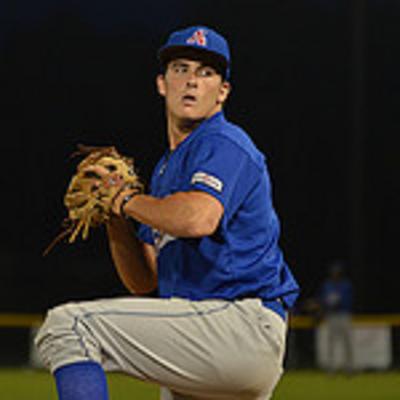 Nick Burdi (Louisville), who played for Chatham in 2012, was selected by the Minnesota Twins with the 46th overall pick in the MLB Draft on Thursday night. He was the 15th right-handed pitcher selected and the second Chatham player after Connor Joe (2013) was selected 39th overall by the Pittsburgh Pirates.
Burdi just finished his junior year as the Cardinals' closer, in which he saved 16 games and posted a 2.62 ERA in 42 appearances.
He, along with three other current and former Anglers including his brother Zack Burdi (Louisville) — who is set to play for Chatham this summer — will begin Super Regional play against Kennesaw State starting at 6:30 p.m. Friday. Nick Burdi made two appearances in the Regional round, collecting a one-out save against Kansas and a traditional three-out save against Kentucky in the Cardinals' region-clinching win.