Anglers Home Opener against Falmouth Postponed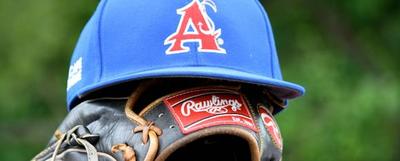 Tonight's game against Falmouth has been postponed due to weather. It has been rescheduled for Monday, June 17th.
The Anglers will be back in action tomorrow against the Cotuit Kettleers at Veterans Field. First pitch at 7. Tune into the Anglers Extra Pregame Show at 6:40 p.m. for live coverage with broadcasters Brandon Liebhaber and Keith Zubrow at
TRZ Teamline
or call 1-800-846-4700, code 3841.
The Angler home opener against Falmouth was postponed due to rain
" width="300">
Doane and O'Connor will join 23 other A's in the CCBL Hall of Fame.