Tuesday Marks Last Anglers Home Game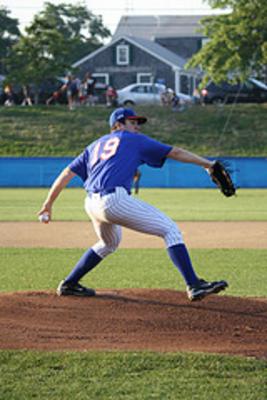 Count the Anglers out' Bad idea.

Chatham hosts the Firebirds (22-17-3) in the Anglers' final home game.

Orleans sits in second place in the Eastern Division, having won nine of 10 entering the matchup on Tuesday.

But it's worth repeating. Don't count the Anglers out.

Chatham's 14-hit effort against Harwich on Sunday made it clear how much fight the team still has left.

In that game, Dane Phillips (OK State) took the lead in a race for the Cape League batting crown. Phillips (4-4 on Sunday) also rocketed into the rbi lead, now with 32 on the season.

John Brebbia (Elon) will make his fifth start for Orleans. Brebbia (2-2) tossed four and a third against the Anglers on July 19th and allowed four runs in a Firebirds loss.

Tim Cooney's final start comes on Tuesday as well. The Wake Forest junior last went seven complete innings in a win over Falmouth on July 26th. In that outing, Cooney gave up only three hits and one earned run.

Cooney leads the pitching staff with eight starts through 42 games.

The Anglers conclude their home season from Veterans Field on Tuesday. 7 p.m. ET is the scheduled start time.