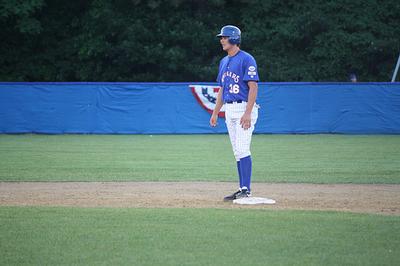 The Anglers (10-20-1) seek to accomplish a feat for the first time on Monday. Win three consecutive games.

The Cotuit Kettleers (11-18-2) are at the bottom of the Western Division entering the makeup with Chatham.

The Monday makeup features the league's best hitter in Victor Roache (Georgia Southern). His .386 average leads the league and with five home runs and 25 rbi, he is a legitimate threat to take the Triple Crown.

Dace Kime (Louisville) makes his sixth start and has the task of shutting down Roache and company. Across from Roache, Cody Stiles (UNC) makes his first start. Stiles holds a perfect ERA across three appearances but has not thrown more than three innings in a single outing.

First pitch is at 7 p.m. ET from Veterans Field.

Tune into the broadcast beginning with the Anglers Extra Pregame Show at 6:40 p.m. at www.chathamanglers.com, or dial in and listen on your home or mobile telephone on the TRZ Teamline by calling 1-800-846-4700, and entering the team code 3841 when prompted.