Anglers Seek to Remain Perfect Against Y-D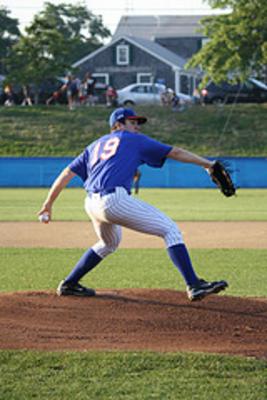 Three of the Anglers' last four games have been decided by a single run. Chatham plays a team on Wednesday which they seem to have figured out.

The Anglers (7-18-1) are 3-0 against Y-D this season. All games against the Red Sox have been decided by one run.

On Wednesday, Tim Cooney (Wake Forest) will look to replicate his last outing against Y-D. On July 5th, the Pennsylvania native tossed seven complete innings without giving up a run to the Red Sox. Cooney holds a 5.11 ERA and a 1-2 record.

Sophomore lefty Brian Johnson had a tumultuous collegiate campaign with Florida before joining the Y-D staff. Johnson was knocked out by a throw down to second from his Gator teammate Mike Zunino in late May. The two will work together as a battery again on Wednesday.

Johnson has been used as a hitter for Y-D but has yet to work from the mound.

First pitch from Red Wilson Field comes at 5 p.m. ET.