Anglers Face Mariners Again on Monday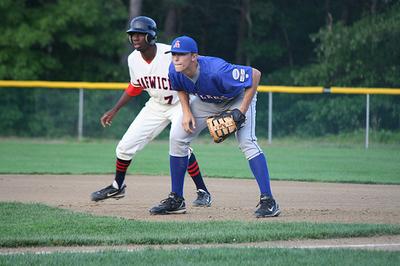 The Anglers (6-17-1) failed to close after scoring five runs in the first two innings on Sunday. Chatham will get another chance to unseat the Eastern Division leaders on Monday.

Dace Kime (Louisville) is the Anglers' scheduled starter for Monday's road matchup. It will be Kime's eight appearance and fifth start of the CCBL season. The righty has fanned 19 batters across 23 innings of work coming into the start in Harwich. Only Keith Bilodeau (Maine) and Tim Cooney (Wake Forest) have logged more innings this season than Kime.

The Mariners (16-9) have won two straight and boast a 3-0 record against the Anglers in 2011. Harwich gives the ball to Missouri State product Pierce Johnson, who will be making his fourth start. Johnson finished off the collegiate season with a 4.76 ERA, good for a 6-5 record with the Bears. With Harwich, the sophomore has booked just 12 complete innings of work but holds a 1-1 record.

Game time is 7 p.m. ET at Whitehouse Field in Harwich.