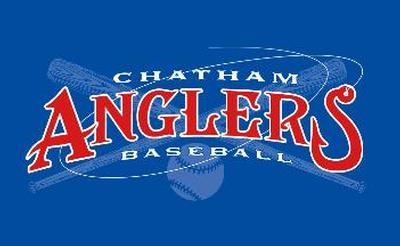 Tim Cooney's third start of the year is one that he and the Anglers would like to forget. Not just because the Wake Forest sophomore allowed seven runs in his first and only inning of work, but because the defense made three errors and has now committed 29 in 13 games.

The Anglers trailed 7-0 after the first inning. Against the division-leading Harwich Mariners, the lead would not be relinquished. Chatham chipped away at the deficit over the next eight frames, but left runners stranded in critical spots. The home town crew upended the Anglers 8-3 in Harwich on Saturday.

The Mariners put their first five batters on base in their first trip to the plate. Compounding the nightmarish beginning to Saturday's contest, the Anglers threw a ball away on the infield and also allowed a run to score on a passed ball. The healthy lead gave the Mariners a chance to showcase new additions to the roster as the game progressed.

Starter Andrew Leenhouts' (Northeastern) first start of the 2011 summer lasted just four innings. The southpaw was effective and allowed just a pair of hits over the span. He did issue three free passes but the Anglers were unable to put a run across on the Harwich starter.

The Anglers got two back in the seventh and left the bases full in their most prolific inning offensively. Sean Reilly (Rollins) notched one of his three hits on the evening to kick off the Chatham bats. Justin Leisenheimer (Maine) earned a base knock and primed the top of the order to mount a comeback. Joe Sever (Pepperdine) singled and scored Reilly and a Beau Amaral (UCLA) sacrifice brought Leisenheimer across.

Chatham trimmed the deficit to five but left the bases full in the seventh. After two runs had crossed, Harwich opted for Mississippi State ace Chris Stratton to take the reins. Stratton checked off the final two outs in short order and ended the late Anglers' threat.

Cooney earned his first loss and moved to 1-1 on the season after his third start went awry. Leenhouts, in his second season with Harwich, recorded the win in his longest outing of the summer.

After the first, Mariners bats only created four more hits. Jeff Gibbs (Maine) provided four frames in relief of Cooney. Gibbs allowed three hits and a run. Matt Brazis (Boston College) threw two innings of scoreless baseball and Harry Marino (Williams) closed the contest out of the Chatham bullpen.