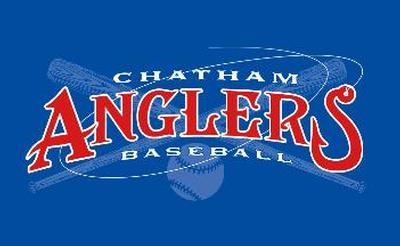 Despite Keith Bilodeau's (Maine) outstanding start, allowing just one unearned run on four hits through 7.2 innings of work, the Anglers were unable to muster enough run support to pull out a victory Friday night at Veterans Field against Bourne. The contest lasted into the fifteenth inning before the Braves brought two across to take the 3-1 lead, and the eventual win.

UCLA product Beau Amaral started Chatham off well with a solo shot in the Anglers' first at-bat of the evening. As it turned out, Chatham went scoreless for the next fourteen innings and Amaral's homer was not enough to fend off the Braves.

Bilodeau worked into the eighth inning in his second appearance with Chatham. The starter fanned nine and issued a pair of free passes. Bourne brought a run across in the third after a leadoff double by Travis Jankowski (Stony Brook). Jankowski advanced on a wild pitch but came in on an error at shortstop. Through 13.2 innings pitched, Bilodeau has yet to allow an earned run.

Josh Conway (Coastal Carolina) worked four innings for the Braves and allowed six hits in a no-decision. It was Conway's first appearance of the year, and Bourne emptied virtually its entire bullpen after the righty was pulled. Seven pitchers entered for the Braves including Conway. The bullpen provided 10 innings of four-hit baseball with 14 punch outs en route to the Bourne victory.

Massachusetts native John Farrell (William and Mary) improved to 1-0 in his third appearance of the season with a two-inning cover of the 14th and 15th innings. On the other side of the ball, Chatham's sixth pitcher of the night Chad Gallagher (Marist) earned his second loss of the season.

In the final frame, Gallagher walked leadoff man Zach Alvord (Auburn). The designated hitter came around to score on a sac bunt followed by a single. A wild pitch netted another run before Chatham got its last ups. Of the three runs the Anglers allowed, only one was earned on Friday.

Anglers pitching gave up just five hits over the 15-inning span. Amaral tagged with Joe Sever (Pepperdine) for three hits apiece atop the order. Eight of the Anglers' 10 knocks were produced by the first three hitters in the order.

Chatham falls to 4-7-1 with the loss. Through a dozen games, the Anglers have nine of the league's 33 home runs but 26 errors across that same span. Tomorrow's game is at White House Field in Harwich. First pitch is scheduled for 7 p.m. ET. Tomorrow's broadcast begins with the pregame show at 6:40.