Schiffner Captures 400th Win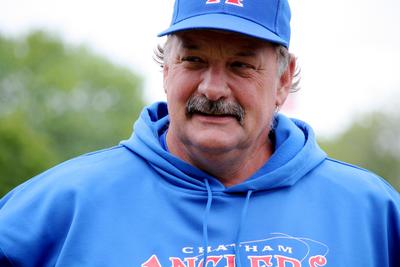 Chatham halted a three-game losing streak with a 10-9 win over the Y-D Red Sox Tuesday at Red Wilson Field, and in the process John Schiffner became the first field manager to record 400 Cape Cod Baseball League victories.

Schiffner owns the most managerial victories in Cape Cod Baseball League history, 66 more than Don Reed (334) and 69 more than former Chatham skipper Ed Lyons (331). Schiffner, who began his Chatham tenure as an assistant coach on Lyons' 1978 A's, became the team's manager midway through the 1993 season, claimed CCBL titles in '96 and '98, won his 200th game in '01, his 300th in '06, set the CCBL record with 335 wins in '07, and now becomes first manager to achieve the 400-win milestone.