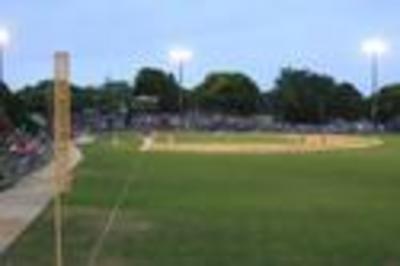 With only a few more months standing between Anglers fans and another summer season on the Cape, there are a few items of note to pass along as the offseason continues.

First, the schedule has been released by the League, and posted here on the Anglers' website for you to peruse and use to plan your vacation and game-viewing schedule. You can find the full listing on the home page.

Secondly, we all hope you had a very merry holiday season!

And finally, the names of four returning players have been released for the 2011 season. Stephen Perez (Miami), Chris Munnelly (UNC), Beau Amaral (UCLA) and Zack Jones (San Jose St.) will all head back to Chatham for their second consecutive season on the Cape. Munnelly, a right-handed pitcher, will look to build on the success of his 2010 campaign, in which he compiled a 1.71 ERA over seven appearances, including four starts. Perez will likely play shortstop, with Amaral in centerfield, and Jones providing depth in both the bullpen and the middle infield.

The season is set to kick off on June 10th, but there will be a wealth of information to pass along in the coming months as the NCAA season kicks off, the full roster is finalized, and players finally return to the Cape. Check back with us all offseason long as we gear up for another summer in Chatham!