A's Stay Hot, Beat Harwich in Extras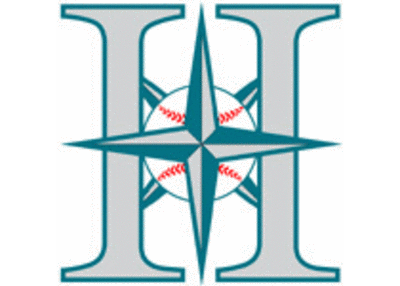 It wasn't easy for Chatham Tuesday but the A's came away with another victory, this one 6-5 over the Harwich Mariners in 10 innings at Veteran's Field.

The A's have now won four in a row and are 5-0-1 in their last six games. The team has not lost since July 16 in Wareham. Chatham remains alone in second place, six points behind Y-D and three points ahead of third place Brewster.

Addison Johnson (Clemson) had the game winner in the tenth. Zach Putnam (Michigan) singled to leadoff the inning and moved to second on a Drew Crisp (South Carolina) sacrifice bunt. After Scott Lyons (Arkansas) singled, the A's had the winning run on third with just one away. John Schiffner put on the suicide squeeze with Johnson at the plate, but Evan Crawford's (Auburn) pitch was way high. Johnson pulled the bunt attempt back and Putnam was tagged for the second out of the inning.

On the very next pitch, Johnson made A's fans forget about the botched squeeze. The Tiger smacked a hard bouncer inside third base and into leftfield to bring home Lyons and give the A's the 6-5 victory.

Harwich had tied it in the ninth off closer Rob Wooten (UNC). Leadoff batter Kyle Day (Michigan St.) singled and Alex Avila (Alabama) followed with a double, so the Mariners had runners on second and third with nobody out. Matt Miller (Georgia Southern) got home the tying run with a 4-3 groundout, but then Wooten bounced back to retire the next two batters and keep the game tied.

Chatham fell behind 4-0 early as starter Nathan Moreau (Georgia) struggled in the first two innings. Moreau surrendered a two-RBI double to Cole Figuerora (Florida) in the first and another two-RBI two-bagger in the second, this one to Johnny Giavotella (New Orlean), to put the A's in a four run hole.

Moreau bounced back to keep the Mariners scoreless in the third and fourth as the A's offense fought back. Chatham scored three in the fourth on RBI hits from Kevin McAvoy (Maine), Lyons and Johnson to cut the lead to one.

In the fifth, Tim Federowicz led off with a double and scored the tying run on a McAvoy single.

Trey Watten (Abilene Christian) relieved Moreau and did not allow a hit in his four innings of work.

The victory is Chatham's 19th of the summer and the 332nd in the managerial career of John Schiffner. Schiffner has the third most wins in CCBL history, trailing Don Reed's 334 and Eddie Lyons' 333.

Chatham looks for the three game sweep of the Mariners Wednesday at Whitehouse Field. Alex White (UNC) gets the start for Chatham and will be opposed by Josh Zeid (Vanderbilt). First pitch is at 7pm.