Hinson Leads A's Past Mariners 3-2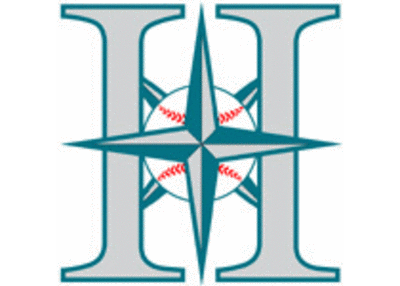 Great starting pitching is becoming an epidemic for the Chatham A's.

Chatham got another quality start and more timely hitting Monday in a 3-2 victory over the Harwich Mariners at Whitehouse Field.

The A's are now 4-0-1 in their last five games. In those contests, Chatham pitchers have surrendered a grand total of seven runs.

Ryan Hinson (Clemson) had his curveball working from the start and coasted through six innings. The Tiger threw breaking pitches early and often to baffle Harwich, surrendering one run on five hits while walking two and striking out six.

The A's broke through against Mariner starter Kris Dombrowiecki (Northeastern) with two outs in the third. Kyle Seager (UNC) singled and Jermaine Curtis (UCLA) then drove a ball into the left centerfield gap. As Curtis rounded second and turned for third, Seager hustled all the way home from first base. The throw came into third and was in time to retire Curtis, but not before Seager crossed the plate to give the A's a 1-0 lead.

After Harwich responded with a run in the fourth, Chatham took the lead for good in the fifth. Leadoff batter Sean O'Brien (Virginia Tech) grounded a single through the middle and moved to second on a Drew Crisp (South Carolina) walk. After Addison Johnson (Clemson) flew out, Seager singled in O'Brien to give Chatham the lead. Another run would score on an Allan Dykstra (Wake Forest) and Chatham led 3-1 after five.

Mitch Houck (Central Florida) relieved Hinson in the seventh and allowed the Mariners to cut the deficit to one run without a hit. Houck hit Jake Opitz (Nebraska) with one out and then tried to pick him off first base. Instead, Houck's errant throw soared past O'Brien at first, allowing Opitz to go all the way to third. Opitz eventually scored on an errant pick off throw by catcher Tim Federowicz (UNC), who gunned it past Curtis at third and into leftfield.

Houck recovered to retire the side in the seventh and the eighth.

In the ninth, Harwich had the tying run on second with one out, but closer Bryan Shaw (Long Beach St.) worked out of the jam to earn the save. Chatham returns home for game two of a three game series with Harwich Tuesday at 7pm. Nathan Moreau (Georgia) returns to the mound for Chatham and faces Brett Jacobson (Vanderbilt).