A's Ascending the East With Win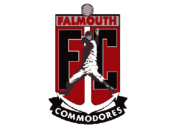 The A's continued their hot streak and improved their record with a 2-1 win over Falmouth. The go-ahead run came in the bottom of the eighth inning. With two men on, the Commodores' Brett Graffy intentionally walked Richie Tri to load the bases with one out. On a 1-1 pitch, catcher Zach Zaneski ripped a base hit into left field to score Jermaine Curtis. It proved to be the deciding run, as closer Brian Shaw shut down Falmouth in the ninth inning with three straight outs.
Chatham moves to 5-3 with the win, and stands tied for second place in the Eastern division with Brewster and Orleans. Falmouth falls to 1-6.
Box Score